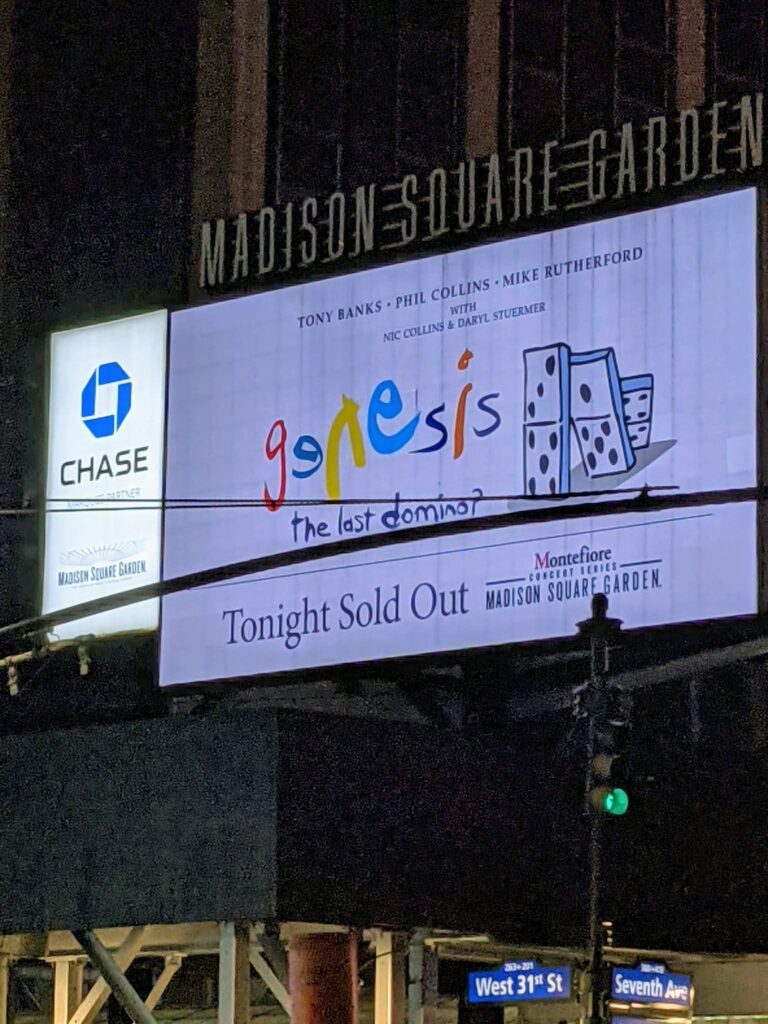 I've enjoyed the different eras of Genesis regardless of the Peter Gabriel-era prog-rock or the later more commercial Collin-era hits. Regardless of the timeline, the Hackett-Rutherford guitar soundscapes made me love the catalog whether it was the theatrics of Nursery Cryme, the sonic bliss of Selling England by the Pound, the massive hooks of Invisible Touch, or the 90s heyday of We cant Dance ( a personal guilty pleasure).

On the spur of the moment, a couple of high school buddies and I decided to fly to NYC to see the Genesis – 'The Last Domino' tour at Madison Square Garden. Being progheads, the motivating factor was to catch Genesis on what could be their final tour . Being someone who spent his teens in the 90s in a cloud of personal angst, the guitar was an escape and I have many fond memories of spending many a gray bleak day muddling my way through a Genesis guitar tab to manifest some poorly played yet soul satisfying covers. With so many of my musical heroes passing over the last few years ( Neil Peart, Eddie Van Halen, Allan Holdsworth…this list goes on sadly), its an imperative now to see the acts I have never had the chance to see before or want to see again.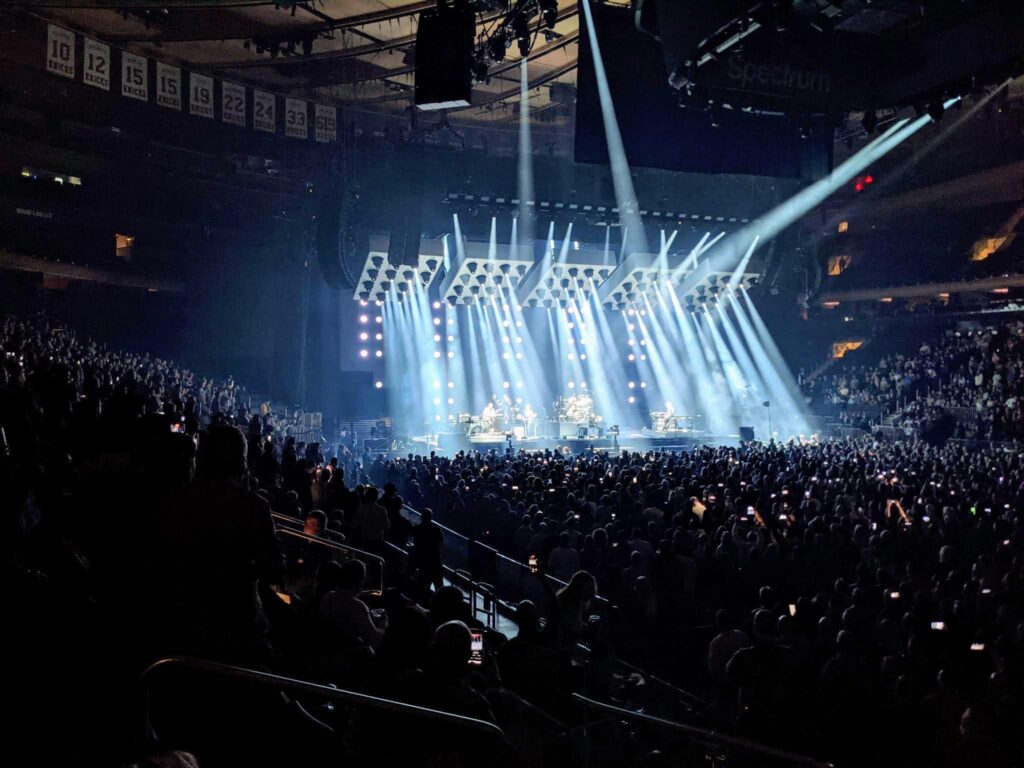 The setlist was average and largely meant to accommodate Phil Collins' current state of performance prowess. I had no expectations of them belting out ""Get 'Em Out By Friday" or "Can Utility And The Coastliners'" . However, with Nic Collins being stellar on drums and Phil still belting out the songs in top form backed by the genius of Rutherford/Banks , I was glad I made the trek and it was a show to remember not merely for nostalgia but that we could actually make it out to a legit concert in 2021 after an year(s) of pandemic-induced seclusion.